Sire

Ch. Encore's Jazzman

Sire
Am/Can Ch. Berlane's Causin An Uproar, CDX, SOM
Sire
Ch. Bridgewood's BK Kahuna, LOM
Sire
Ch. Telstar's Good Time Charlie, SOM
Dam
Ginger's Golden Glow
Dam
Berlane's Just Causin Kaos, CDOM
Sire
Ch. Rochil's Grande marshall, SOM
Dam
CCh. Rayshar's Summer Magic
Dam
Ch. Encore's Allure, DOM
Sire
Ch. Bayview Strides Ahead, SOM
Sire
Ch. Bridgewood's BK Kahuna, LOM
Dam
Ch. Glennroe Tequila Sunrise, DOM
Dam
Ch. Encore's Coup De Grace, DOM
Sire
Ch. Mad Max of TuRo, SOM
Dam
Armaugh's Kashmir of Notelrac, DOM
Dam

UCI ICh. Moosewood's Black Saphyre

Sire
A/C Ch. Copperhill's Night Storm
Sire
A/C Ch. Pinepath's Night Watch A/C SOM

Sire
A/C Ch. Fiero's Tally Ho Tailo, LOM

Dam
CCh. Greenhaven's Ebony at Pinepath
Dam
Ch. Copperhill's Raw Silk

Sire
Ch. Cascade's Yankee Traveler

Dam
Stevenstars Copper Penny
Dam
UCI ICh. Bix-L's Mia Bella Rosa
Sire
Ch Rosend's Corporate Raider, SOM

Sire
Ch Bridgewood's BK Kahuna, LOM

Dam
Ch Rosend's Stardust
Dam
Telstar's Shadow Dancer
Sire
Ch. Telstar's Court Jouster
Dam
Telstar's Lady Brittany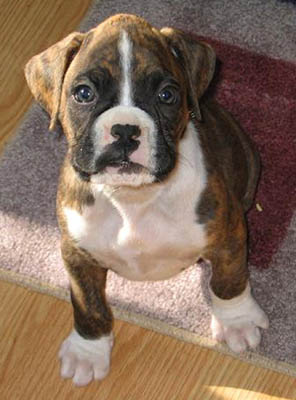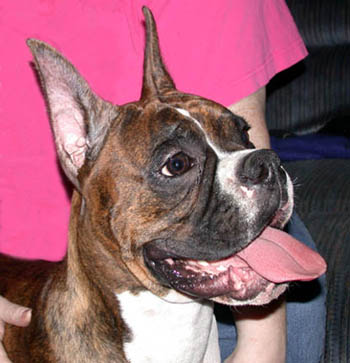 Mooso as a 7 week puppy and at just over a year.
Mooso takes Fairbanks by storm over Memorial Day weekend!

Best of Winners, Tanana Valley KC, 5-27-06
Judge: Dr Harry Smith




Best of Winners TVKC, 5-29-06
Judge: Patricia Hastings
Mooso goes WD at the June AkKC show, losing BOW to his sister Gurly. Judge Pete Dawkins talked to us about how great our dogs move, which is something he's finding more rare in our breed; and how we are doing right by our breeding program.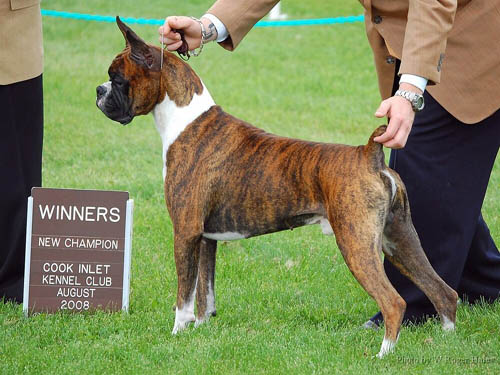 Moose wins his last needed major to become a Champion under judge Lowell K Davis, well handled by Casey Cates.
Back TO: