The Junior Novice kids waiting to start.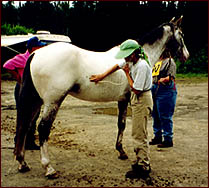 CP check in, listening to gut sounds.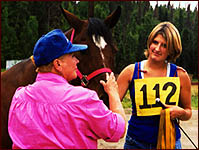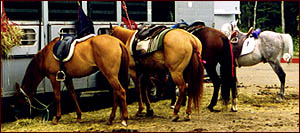 Bev giving pointers, and a line of Novice horses at their trailer.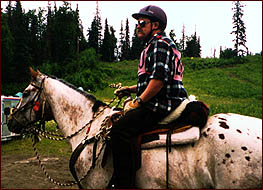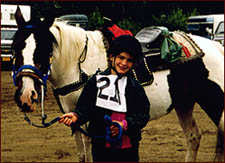 Roger ready to go after a lunch break. A Novice junior rider with her pinto.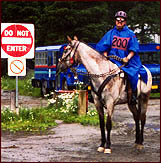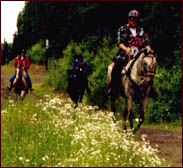 Jobey checking out the sign at the trail start line. Open riders on the trail.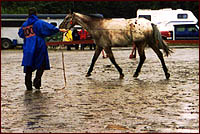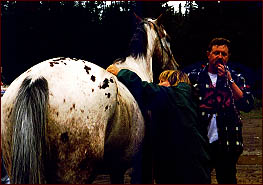 Rain rain, rain, the second day at checkout, and a pretty tired open rider.
End of ride, resting and giving her buddy a treat.