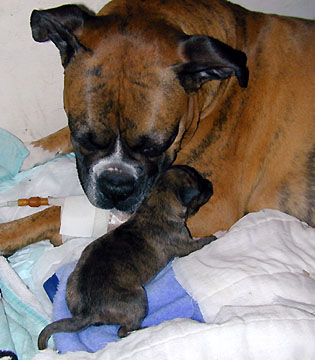 A girl! 19 ounces, dark brindle, 3 days late. She was late and big, so to be safe, a c-section was done on March 20th. Rosie came through with flying colors and 2 days after surgery, she is moving well, and the very doting mother. With no other puppies to take her attention, this little girl gets *lots* of it. She must be the cleanest puppy in the state!
---
3 weeks
Main activity is still eating and sleeping. Since pup has all mom's nipples to herself, she refuses to start eating puppy food. She's a fat little thing, too.

---
6 weeks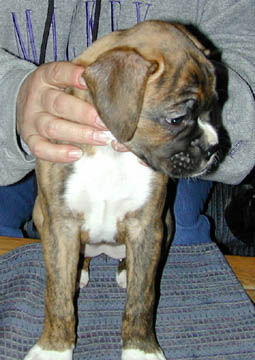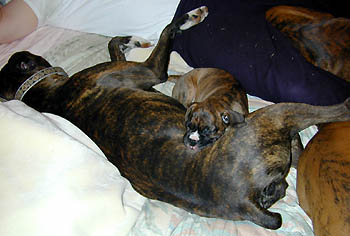 The puppy really reminds me of her mom as a puppy, and what big eyes she has! I love the picture of her asleep with her big sister, Sophie, the babysitter.